Proteolytic Systemic Enzymes & Probiotics

See Customer Comments
Retail Price: $59.95
In stock - Ships today if you order before 1pm CST
Convenience and savings
of $10 OFF each bottle
Monthly Smart Ship Terms And Conditions
NEVER run out! You will automatically receive a new shipment at the quantity and price you selected above, every month until cancelled. There is no obligation to continue.
You can easily adjust your subscription delivery schedule or cancel anytime by calling 1-800-216-4908, or via our convenient self-service "My Account" web portal.


90 Day Money Back Guarantee

Place Your Order By Phone 1(800) 216-4908
HOW CAN Proteolytic Systemic Enzymes & Probiotics HELP?
Proteolytic Systemic Enzymes & Probiotics gets to the root of joint pain in 3 important ways...
First, the proteolytic enzymes work to break down fibrin, a dangerous protein that causes blood clots and scar-tissue-like deposits in your joints. (Fibrin is a major contributor to joint pain.)
Once fibrin is broken down, blood flows more easily, allowing more oxygen to reach damaged tissue.
Second, the probiotics in Proteolytic Systemic Enzymes & Probiotics help maintain a balance of healthy gut flora, while preventing the growth of harmful bacteria that's been linked to joint pain.3
Third, both proteolytic enzymes and probiotics help the body maintain normal inflammation levels.
And because Proteolytic Systemic Enzymes & Probiotics is a limited-ingredient formula that contains a blend of gut-supporting probiotics, it's suitable for people with sensitive stomachs (those who experience occasional diarrhea, nausea, heartburn, etc.).
*Important: This product should NOT be taken with prescription blood thinners.
Made with
MOTHER NATURE'S OWN INGREDIENTS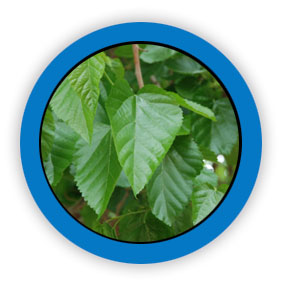 The proteolytic enzymes...
Serrapeptase
Serrapeptase has been widely used in Japan and Europe for more than 70 years – and multiple studies show it helps balance inflammation, assists the body's pain-defense system, and aids in ridding the body of excess fluids to prevent swelling. 4
It also breaks down fibrin.

Bromelain
This special natural compound, extracted from pineapple, contains several proteolytic enzymes shown to promote healthy levels of the biochemicals responsible for pain defense. 5
Since its discovery in 1957, bromelain has been studied extensively and shown to support a healthy immune response and promote the removal of damaged tissue 6. These activities are believed to have a direct influence on the temporary relief of minor pain.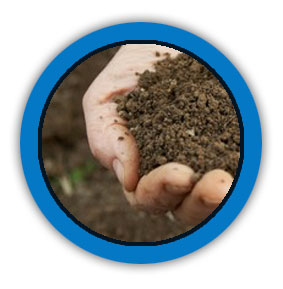 The probiotics...
Soil-Based Organisms (SBOs)
Proteolytic Systemic Enzymes & Probiotics contains 3 "Soil-Based Organism" probiotics. Like other types of probiotics, studies show SBOs safely and effectively help balance the bacteria in the gut.
They may also help replace beneficial organisms we're no longer exposed to because we don't have as much contact with the natural environment as previous generations did.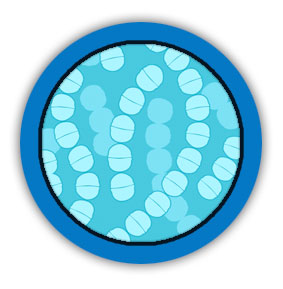 Bacillus Coagulans
Bacillus coagulans has been studied extensively since it was first isolated in 1949. It supports gut health, promotes regularity of the bowels, and aids in digestion. Some studies show it provides relief for people who suffer from occasional indigestion and provides protection from bacteria that causes "food poisoning." 7 It's also been shown to support normal inflammation levels and a healthy immune response. 8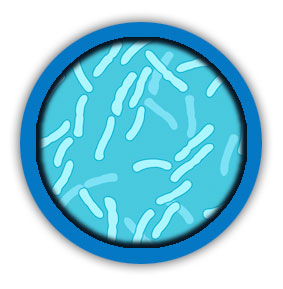 Bacillus Subtilis
Research shows bacillus subtilis may be helpful for people who experience occasional problems with the speed in which food is digested and passes through the intestines. 9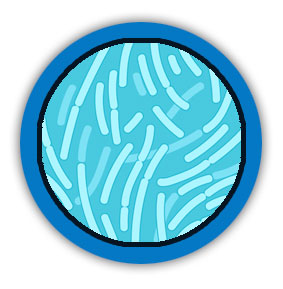 Bacillus Clausii
Clinical trials show Bacillus clausii helps reduce the severity of occasional diarrhea and the stomach discomfort that often comes along with it. 10 Like other SBOs, Bacillus clausii can survive the acidity of the stomach and colonize the intestinal tract, where it prevents the growth of pathogens.
References
1 Cao, Jiang, et al. "Probiotic Characteristics of Bacillus Coagulans and Associated Implications for Human Health and Diseases." Journal of Functional Foods, vol. 64, 2020, p. 103643., https://doi.org/10.1016/j.jff.2019.103643.
2 Nakamura, Seiichi et al. "Effect of the proteolytic enzyme serrapeptase in patients with chronic airway disease." Respirology (Carlton, Vic.) vol. 8,3 (2003): 316-20. doi:10.1046/j.1440-1843.2003.00482.
3 Boer, C.G., Radjabzadeh, D., Medina-Gomez, C. et al. "Intestinal microbiome composition and its relation to joint pain and inflammation." Nat Commun 10, 4881 (2019).
4 Jadhav, Swati B., et al. "Serratiopeptidase: Insights into the Therapeutic Applications." Biotechnology Reports, vol. 28, 2020, https://doi.org/10.1016/j.btre.2020.e00544.
5 Rathnavelu, Vidhya et al. "Potential role of bromelain in clinical and therapeutic applications." Biomedical reports vol. 5,3 (2016): 283-288. doi:10.3892/br.2016.720
6 Brien, Sarah et al. "Bromelain as a Treatment for Osteoarthritis: a Review of Clinical Studies." Evidence-based complementary and alternative medicine : eCAM vol. 1,3 (2004): 251-257. doi:10.1093/ecam/neh035
7 "SNZ 1969:Bacillus Coagulans." Sanzyme Biologics (www.sanzymebiologics.com) March 15, 2022.
8 Cao, Jiang, et al. "Probiotic Characteristics of Bacillus Coagulans and Associated Implications for Human Health and Diseases." Journal of Functional Foods, vol. 64, 2020, p. 103643., https://doi.org/10.1016/j.jff.2019.103643.
9 Liu, Ya-Ping et al. Zhonghua yi xue za zhi vol. 92,42 (2012): 2961-4. doi:10.3760/cma.j.issn.0376-2491.2012.42.003
10 Sudha, M Ratna et al. "Efficacy of Bacillus clausii strain UBBC-07 in the treatment of patients suffering from acute diarrhoea." Beneficial microbes vol. 4,2 (2013): 211-6. doi:10.3920/BM2012.0034
*These statements have not been evaluated by the Food and Drug Administration. This product is not intended to diagnose, treat, cure, or prevent any disease.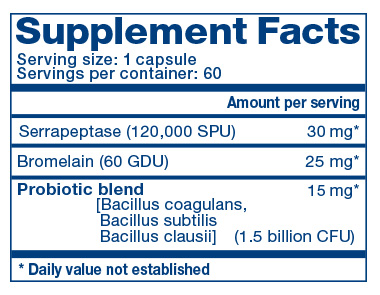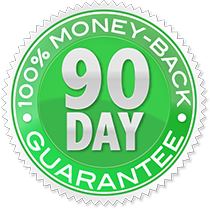 90-Day
100% No Risk
Money Back Guarantee
We guarantee you'll love Proteolytic Systemic Enzymes & Probiotics or we'll refund your money.
If you're not happy for any reason, simply return Proteolytic Systemic Enzymes & Probiotics within 90 days of your purchase date for a full refund, less shipping. No questions asked.
For Single Bottle Returns
Simply return your bottle, even if it's completely empty, and you'll receive your full purchase price, excluding shipping.
For Multi Bottle Returns
Return all your bottles and you'll receive a prorated amount based on the number of unopened bottles returned, excluding shipping.