Eye Health Essentials ®

See Customer Comments
Retail Price: $49.95
In stock - Ships today if you order before 1pm CST
Convenience and savings
of $10 OFF each bottle
Monthly Smart Ship Terms And Conditions
NEVER run out! You will automatically receive a new shipment at the quantity and price you selected above, every month until cancelled. There is no obligation to continue.
You can easily adjust your subscription delivery schedule or cancel anytime by calling 1-800-216-4908, or via our convenient self-service "My Account" web portal.


90 Day Money Back Guarantee

Place Your Order By Phone 1(800) 216-4908
HOW CAN Eye Health Essentials ® HELP?
Eye Health Essentials® Gives You 13 Clinically Researched Nutrients At The Dose Recommended for Maximum Results – in One Easy-to-Take Formula!
This comprehensive eye health program you will help you safely and easily maintain optimal eye health, support youthful vision and protect your night vision.
Formulated using cutting-edge research and clinical studies in eye health, this total vision-nourishing program was specifically developed to help promote clear vision as you age. It's a 90-day program consisting of small easy-to-swallow capsules and a 30 minute progressive relaxation audio CD designed to help relax your overworked, tired eyes.
Eye Health Essentials® is a potent vision-nourishing supplement that works by feeding your eyes the nutrients they need for genuine eye health and vision support.
Thanks to the latest groundbreaking clinical research, scientists have now discovered that you need a combination of 13 powerful nutrients to help nourish your eyes, so you can...
Protect every part of your eyes as you grow older.
Support healthy night vision - and feel at ease at the wheel after dark!
Shield your eyes from harmful UV rays – nature's "internal sunglasses" block eye-killing sunlight!
Guard your macula from free radical damage – and preserve the area of your retina that helps you read fine print.
Feed your eyes for healthy blood flow and optimal visual health – and keep blood vessels – even the smallest capillaries in your eyes – supple and full of elasticity.
Made with
MOTHER NATURE'S OWN INGREDIENTS

Lutein and Zeaxanthin
A remarkable eye-health dynamic duo! Recent studies published in the American Journal of Clinical Nutrition prove these potent sight-nourshing nutrients can help protect your eyes from harmful UV rays... guard against dangerous free radicals... and support healthy circulation in your eyes... so you can protect – and even restore – your vision!

Bilberry Fruit Extract and Vitamin A
Nature's sight-saving "dynamic duo" helps your eyes rapidly adjust to darkness – and helps protect your eyes from nighttime vision problems!

Vitamin C
To keep your macula healthy – and fight off cataracts!

Vitamin E
To protect delicate eye tissue... support normal blood flow to the capillaries of your eyes... and defend against cloudy, blurry vision!

Riboflavin
For the ultimate relief from occasional dry... itchy... watery... tired... bloodshot eyes!

Copper
To keep the lenses of your eyes clear.

Selenium
To help protect your eyes against free radical damage. Also helps support clear visual acuity.

Astaxanthin
To keep blood vessels – even the smallest capillaries in your eyes –supple and full of elasticity...

ALA or Alpha Lipoic Acid
Supports retinal health, macular density and health aging of the eyes. Plus, in published studies, researchers found that ALA is especially vision friendly in patients with blood sugar concern.

Grape Seed Extract
To ease tired, fatigued and strained eyes. Also a powerful free radical fighter!
WHAT OUR CUSTOMERS ARE SAYING...



After one day my vision improved noticeably
"I recently started using Eye Health Essentials. After one day my vision improved noticeably.  When I went to see my eye doctor for my regular vision checkup they said my overall eye health was brilliant for a 72-year old. The biggest surprise was after my eye test it was proven my sight had markedly improved compared to my last prescription glasses. I needed around 10% less correction in the right eye and 17% less correction in the left eye."
~ Barry Illert, Adelaide, South Australia
Disclaimer: Results not typical. Your individual results may vary.
As you can see, customers love Super Joint Support®... and this was before we made the recent major improvements, making Super Joint Support® stronger and more effective, with more rapid results.
FREQUENTLY ASKED QUESTIONS
*These statements have not been evaluated by the Food and Drug Administration. This product is not intended to diagnose, treat, cure, or prevent any disease.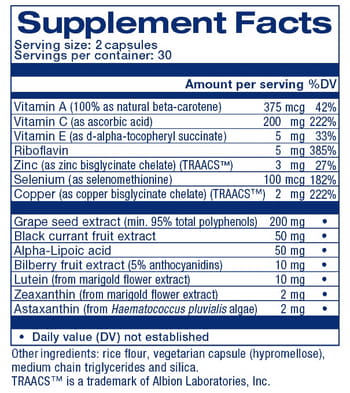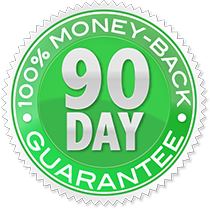 90-Day
100% No Risk
Money Back Guarantee
We guarantee you'll love Eye Health Essentials or we'll refund your money.
If you're not happy for any reason, simply return Eye Health Essentials within 90 days of your purchase date for a full refund, less shipping. No questions asked.
For Single Bottle Returns
Simply return your bottle, even if it's completely empty, and you'll receive your full purchase price, excluding shipping.
For Multi Bottle Returns
Return all your bottles and you'll receive a prorated amount based on the number of unopened bottles returned, excluding shipping.