Natural Cleanse

See Customer Comments
Retail Price: $59.99
In stock - Ships today if you order before 1pm CST
Convenience and savings
of $10 OFF each bottle
Monthly Smart Ship Terms And Conditions
NEVER run out! You will automatically receive a new shipment at the quantity and price you selected above, every month until cancelled. There is no obligation to continue.
You can easily adjust your subscription delivery schedule or cancel anytime by calling 1-800-216-4908, or via our convenient self-service "My Account" web portal.


90 Day Money Back Guarantee

Place Your Order By Phone 1(800) 216-4908
HOW CAN Natural Cleanse HELP?
The vast majority of over-the-counter laxatives and 24-hour cleanse products contain harsh ingredients that irritate your GI tract. So while they might offer you some temporary relief, by releasing SOME of the impacted waste matter that's clogging up your colon...
... They will ultimately make the vicious cycle even worse:
Waste matter in your colon will continue to back up, harden, and become impacted...
The lining of your gastrointestinal tract will become irritated...
Toxins could leak into your bloodstream...
Your body will slowly continue being starved of key vitamins and nutrients synthesized and absorbed in the GI tract...
Your brain and organ health will be affected...
And the list of 'mysterious' ailments related to your colon will continue to pile up!
You don't need chemical laxatives!
Natural Cleanse gently flushes away fecal matter from your colon3, while soothing and revitalizing with essential probiotics.
And promotes healthy colon function, by replenishing the vital 'good bacteria' - all while soothing your entire digestive tract!4
Made with
MOTHER NATURE'S OWN INGREDIENTS

Buckthorn Bark
"Gently Softens Stools and Flushes Colon"
This ancient herbal laxative used for centuries around the world provides gentle relief of occasional constipation and eases the evacuation of bowels without irritation. Medical science has more recently concluded that Buckthorn Bark contains compounds called 'anthraquinones' that act on the nerves of the intestinal tract, promoting contractions of the colon while also attracting more water into the bowels, further softening the stool and promoting the flushing of intestinal contents. It is recommended in the Nursing Herbal Medicine Handbook.

Psyllium Husk
"Adds Gel-Like Fiber To Stool, Making It Easier To Pass"
Psyllium seed husk is indigestible and an excellent source of soluble dietary fiber. This stool softener is often recommended to those suffering with hemorrhoids, anal fissures, irritable bowel syndrome (IBS), colitis, and those recovering from anal surgery. Psyllium seed husks are hygroscopic, which means they expand in water and become 'gel like,' making them useful for colon cleansing and the natural regulation of bowel movements. Psyllium husk also supports healthy cholesterol and blood sugar levels.

Milk Thistle Extract
Excellent For Gastrointestinal Tract And Liver Healing & Repair"
Several medical studies have demonstrated that the flavonoid in milk thistle (called Silymarin) helps protect the liver from toxins and promotes a healthy inflammatory response that supports liver health. This makes it a potentially invaluable supplement for anyone who has experienced ongoing digestive issues that may contribute to the toxic buid up of waste in the liver. It may also help soothe the entire GI tract.

Ginger (Root)
"Stimulates The Secretion Of Digestive Juices"
Another ancient herbal, Ginger Root ('Zingiber officinale') has been used for centuries in both Ayurvedic medicine and Traditional Chinese medicine to stimulate digestion and support healthy circulation. It is recommended as a 'diaphoretic' (a digestive aid) in the Encyclopedia of Medicinal Plants as well as in The Yoga of Herbs.

Rhubarb (Root)
"Helps To Purge The Bowel Of Toxins And Mantain Healthy Bacteria Levels"
The use of Rhubarb Root to promote healthy bowel movements can be traced all the way back to 2700 B.C. and the Hopi Indians of China and Tibet. Later in Europe, it became one of the most expensive herbs with a trading value higher than opium. Rhubarb Root is also thought to help tone the colon, encouraging healthy function, contraction, and elimination.

Licorice (Root)
"Natural Laxative That Supports Healthy Intestinal Bacteria"
Another natural herb that promotes peristalsis (the regular, contracting action of the colon that moves fecal matter through) is Licorice Root. It's an excellent natural laxative as it coats the stomach and intestine to promote elimination.

Cloves (Buds)
"Supports Healthy Elimination While Supporting a Balance of Healthy Flora"
Cloves are another traditional herbal that has been in use for centuries, in Traditional Chinese Medicine, Ayurvedic Medicine, and Europe. It's well known for its digestive health benefits, supporting healthy bowel function. As well, cloves are excellent for promoting a balanced gut. Cloves contain active ingredients that soothe the GI tract, as well as anti-flatulent properties that reduce occasional episodes of embarrassing gas.
---
1 Vitetta, L.. et al. "Probiotics, prebiotics and the gastrointestinal tract in health and disease," Inflammopharmacology. 2014 Jun;22(3):135-54.
2 Dimidi, E. et al. "The effect of probiotics on functional constipation in adults: a systematic review and meta-analysis of randomized controlled trials," Am J Clin Nutr. 2014 Oct;100(4):1075-84.
3 Christodoulides, S et al. "Systematic review with meta-analysis: effect of fibre supplementation on chronic idiopathic constipation in adults," Aliment Pharmacol Ther. 2016 Jul;44(2):103-16.
4 Vitetta, L.. et al. "Probiotics, prebiotics and the gastrointestinal tract in health and disease," Inflammopharmacology. 2014 Jun;22(3):135-54.
WHAT OUR CUSTOMERS ARE SAYING...


My mind is clearer and sharper than before
"I have fibromyalgia, osteoarthritis, bone loss and a degenerated disk, COPD, inner and outer hemorrhoids. I have been in pain for 37 years. Since I have been taking Super Joint Support, Heal-n-Soothe and Natural Cleanse I am in less pain than I was while taking dangerous medications. Since I've been taking Natural Cleanse, I no longer have inner and outer hemorrhoids.
My mind is clearer and sharper than before. My pain is now only mostly in my feet and one bad arm, instead of all over like before. My pain levels used to be all over ranging from 5-6 on my good days to 7-8 on my bad days. Now my pain level is 4-5 and that's due to a bad arm, arthritis and bone spurs in my feet.
I'm now able to go out and do things that I wasn't able to do before. I go walking over a mile a day, do 2lbs hand weights and stretching exercises. I no longer need to take naps during the day. I am able to go out and enjoy myself and I no longer need oxygen!
I have already recommended Lose The Back Pain to family and friends and I highly recommend Super Joint Support, Heal-n-Soothe and Natural Cleanse to anyone who is in pain!"
Disclaimer: Results not typical. Your individual results may vary.
As you can see, customers love Super Joint Support®... and this was before we made the recent major improvements, making Super Joint Support® stronger and more effective, with more rapid results.
FREQUENTLY ASKED QUESTIONS
*These statements have not been evaluated by the Food and Drug Administration. This product is not intended to diagnose, treat, cure, or prevent any disease.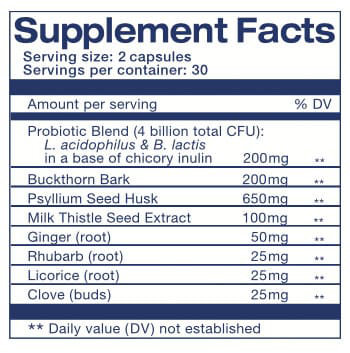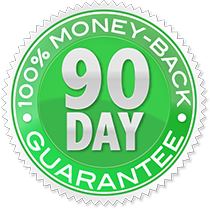 90-Day
100% No Risk
Money Back Guarantee
We guarantee you'll love Natural Cleanse or we'll refund your money.
If you're not happy for any reason, simply return Natural Cleanse within 90 days of your purchase date for a full refund, less shipping. No questions asked.
For Single Bottle Returns
Simply return your bottle, even if it's completely empty, and you'll receive your full purchase price, excluding shipping.
For Multi Bottle Returns
Return all your bottles and you'll receive a prorated amount based on the number of unopened bottles returned, excluding shipping.