Sleepzyme

See Customer Comments
Retail Price: $59.00
In stock - Ships today if you order before 1pm CST
Convenience and savings of
$10 OFF each bottle

Place Your Order By Phone 1(800) 216-4908
HOW CAN Sleepzyme ® HELP?
Sleepzyme® is different than prescription sleep aids that are designed to knock you out cold (and leave you feeling groggy and hungover the next day).
It has been formulated to help gently regulate your natural circadian sleep cycle and the biological processes associated with it.
... WITHOUT the side effects commonly associated with prescription drugs!
So there's...
NO feeling hung over in the morning
NO grogginess
NO confusion
NO forgetfulness
NO impact on your motor skills or coordination
NO problems waking up
NO dry mouth
And there's also NO RISK of developing an addiction - so you never need to worry about suffering withdrawal symptoms that can include nausea and 'the shakes'.
Made with
MOTHER NATURE'S OWN INGREDIENTS

Magnesium Citrate
Boosts And Activates Your 'Sleep Hormone' (i.e. Melatonin) While Relaxing And Calming Your Nerves!

Valerian (Root)
Highly Regarded Natural Tranquilizer Used For Centuries To Combat Sleep Disorders And Proven In More Than 16 Clinical Studies To Improve Sleep Quality Without Side Effects!

Inositol
Proven In Clinical Studies To Increase 'Happy Feelings' With Higher Serotonin Levels In The Brain While Helping You Stay Asleep Longer And Enjoy Fewer Bad Dreams.

Lemon Balm (Leaf)
Use for Centuries To Reduce Anxiety And Improve Sleep, Study Shows 81% Of Those Who Took Valerian & Lemon Balm Reported Sleeping MUCH Better.

Passionflower (Aerial Part)
Recognized As A Herbal Sedative, It Offers Short-Term Sleep Benefits By Helping To Reduce Feelings Of Anxiety? So It's Easier To Fall Asleep!

GABA or Gamma Amino Butyric Acid
Improves Your MOST VITAL Stage Of Sleep (the Delta Phase), 'Shutting Off' Brain Activity While Reducing Feelings Of Anxiety That Keep You Awake!

5-HTP (Hydroxytryptophan)
Helps Your Body Make Serotonin And Melatonin, Increasing Your REM Sleep By As Much As 25% - So You Sleep More Deeply And Wake Feeling More Rested!

L-Theanine
Boosts Your 'Alpha' Brain Wave Activity, Helping You To Relax And Drift Off To Sleep With Ease And Enjoy Greater Focus In The Morning!

Hops (Flower)
Clinically Proven, Hops Contains A Naturally Occurring Sedative That Can Reduce The Time It Takes For You To Fall Asleep As Well As Counteract The Effects Of Caffeine.

Melatonin
PROVEN In Clinical Trials To Regulate Your Sleep Cycle (i.e. Your Circadian Rhythm), Helping You To Fall Asleep Faster, Stay Asleep Longer, And Experience More Restful Sleep.
WHAT OUR CUSTOMERS ARE SAYING...


I have not slept this well in years.
I've struggled with sleep for over seven years now and I had gotten to the point where I thought that I'd never sleep normally again. I was so frustrated that I had serious doubts that your product would do anything for me. All I can say is I'm so glad I decided to give it a shot because I have not slept this well in years. Thanks again!
~ Esther P
Brooklyn, New York
Disclaimer: Results not typical. Your specific results may vary.


I wake up feeling energized!
This is like a miracle... I am sleeping less than I was before but I actually wake up feeling energized.
~Judy Ross, 45 years old
Norfolk, Virginia
Disclaimer: Results not typical. Your specific results may vary.


I Haven't Had Dreams Like This Since I Was a Child
I had heard that natural sleep supplements stimulated dreams but I haven't had dreams like this since I was a child!
~ Richard H, 62 years old,
Myrtle Beach, South Carolina
Disclaimer: Results not typical. Your specific results may vary.
FREQUENTLY ASKED QUESTIONS
*These statements have not been evaluated by the Food and Drug Administration. This product is not intended to diagnose, treat, cure or prevent any disease. If you are pregnant, nursing, taking medication, or have a medical condition, consult your physician before using this product.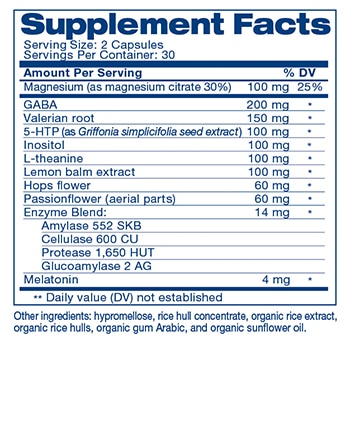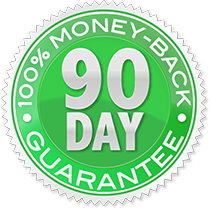 90-Day
100% No Risk
Money Back Guarantee
We guarantee you'll love SleepZyme or we'll refund your money.
If you're not happy for any reason, simply return SleepZyme within 90 days of your purchase date for a full refund, less shipping. No questions asked.
For Single Bottle Returns
Simply return your bottle, even if it's completely empty, and you'll receive your full purchase price, excluding shipping.
For Multi Bottle Returns
Return all your bottles and you'll receive a prorated amount based on the number of unopened bottles returned, excluding shipping.